Anouk Van Dijk wins the AMS® Music, NZ Music Month Competition

Pukekawa school girl Anouk Van Dijk has taken out her second national competition for 2017 winning the AMS® Music, NZ Music Month competition with her song "99 Days". Set to record her second single she will be mentored and recording with Troy Kelly from The Armoury and STL Audio in Wellington.
 The 13 year old singer, songwriter started writing songs just over 18 months ago.  Anouk's songs are written straight from her heart about things, people, places and moments that are special to her, "no one judges you through songs and it's a way of letting it all out".
With soaring vocals, a clever composition and catchy hook, Anouk is already showing promise in the NZ music industry and is a testament to young and original talent.
Earlier this year Anouk was the winner of the Hook, Line, and Sing-A-Long with her song "Cape Reinga" which has since been recorded at Roundhead Studios in Auckland with NZ Music Commission mentor Possum Plows (Openside). Her track went on to be used as a teaching resource for NZ Music Month in May.
Prizes (valued at up to, $2000)
Production of a single with STL Audio including demos, instruments and rehearsing time
A full weekday recording at The Armoury
A full professional mix of your instrumental and vocals
Full professional mastering
A prerecording mentor session with a music industry professional
Return flights to Wellington
A Bit About Us:
AMS® Music is the largest provider of commercial background music in New Zealand – you can't have AMS® at home, but you can have it in your favourite venue! With over 750 venues nationwide we will help you with maximum exposure of your new single.
The Armoury is a beautifully crafted recording facility in central Wellington, dedicated to the craft of sound. They have worked in production with STL Audio and some of the biggest names in the business Thomas Oliver, Phoenix Foundation and the Arctic Monkeys!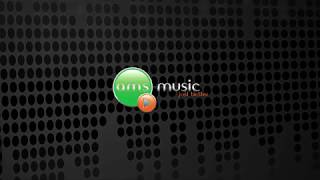 Winner of the AMS Music, NZ Music Month Competition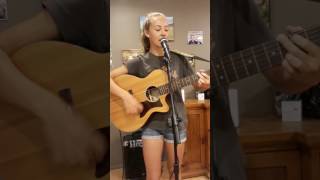 Anouk Van Dijk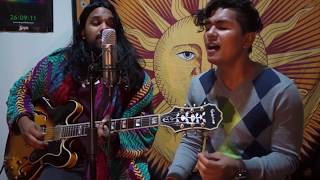 The Free Wind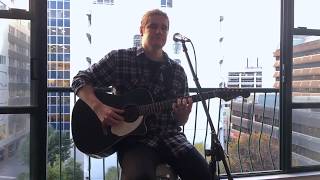 Ben Daniels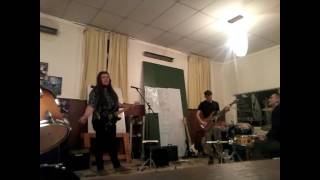 The Dead Zephyrs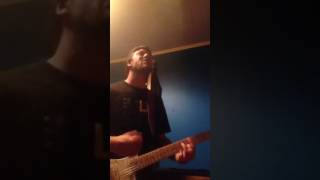 Sam Fowles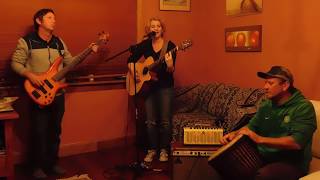 Cathy Hutchison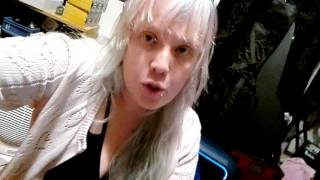 Anti Matter
Andy Richards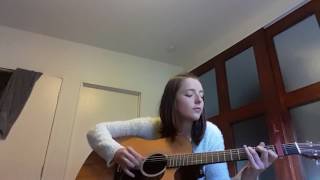 Caroline Edwards
Gabriel Treacy-Bond
twenty six times
Dean Eggleston
Jordan Willis-Love
Miriam Leslie
The Phil Edwards Band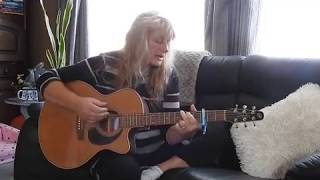 mOoFiSh
Free The Cats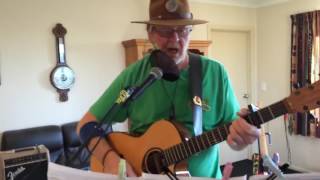 Norm Lovelock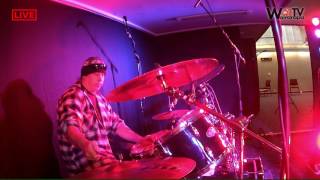 NZUMEUS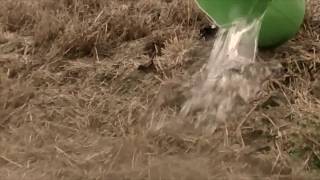 Waifs and Strays
Samuel Pierce
Dark Water
Shiloh Ianusi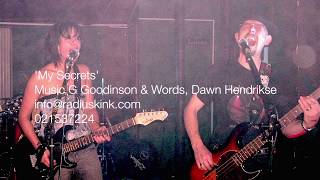 Dawn Hendrikse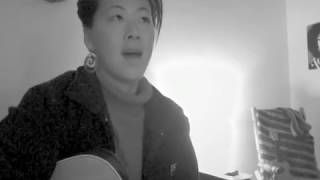 Nikita 雅涵 (Ya-Han) Tu-Bryant
Charlotte Kerrigan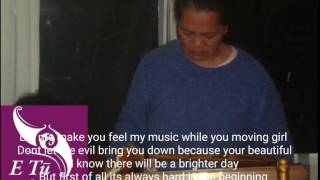 Hami Hita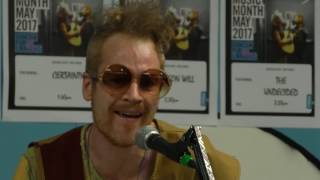 Person Will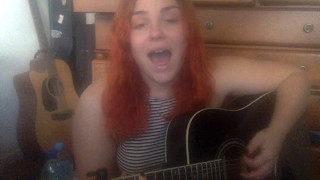 Greta Bull-Crossan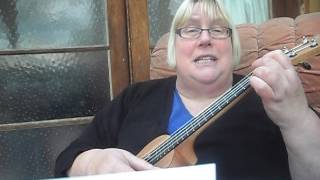 Shirley Cranstoun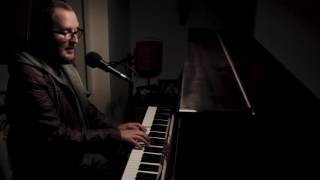 Matt Mulholland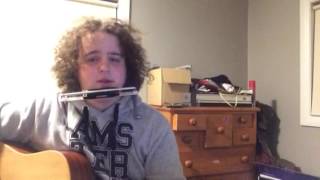 Boaz Anema
Sheridyn Templeton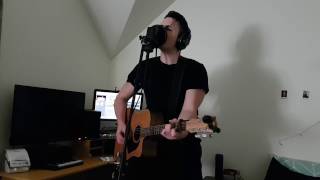 Mitch Alderlieste
Winner of the AMS Music, NZ Music Month Competition

The time has come to announce the winner of the AMS Music, Music Month Competition in association with The Armoury. A massive thank you to all the musicians who spent the time to share your talent with us! And a BIG congrats to our winner who will be working with Troy Kelly of The Armoury and STL Audio to produce a fully mastered single.

Anouk Van Dijk

Hi, I'm a 13 year old songwriter from Pukekawa. I started writing songs just over 18 months ago. My songs come straight from my heart about things, people, places and moments that are special to me. No one judges you through songs and it's a way of letting it all out.

The Free Wind

The Free Wind is the product of the collaboration between two soul singer-songwriters, Brendon Thomas from Brendon Thomas and The Vibes and Rob Jatulan from The Rubics. The created art form channels elements of Nature and Human Experience, delivered through the genres of pop, soul, and blues. Hope you guys find some loving in this track. This one is called Tales of Bloom

Ben Daniels

Hi I'm Ben, a 21 year old musician living in Wellington, with a passion for writing and performing music. My style is very multi-genre, and I love to draw on varying influences when composing. I'm looking forward to this competition giving me a wider platform to share my music.

The Dead Zephyrs

We are The Dead Zephyrs! We are a hard hitting trio of musicians from the Wairarapa/Wellington area who love to play whereever and whenever we can. We have been Battle of the Bands National Finalist as well as opened for such acts as Richie Ramone (formerly of The Ramones)! We are an Alternative Rock band with many different influences which we incorporate intof our own style! We hope you enjoy it as much as we love playing it!

Sam Fowles

Ghost Who Walks is Sam Fowles, backed by his band operating under the monkier of "The Ghost". Leading his New Zealand, funk, rock, blues band that is homegrown in Wellington. With a tight rhythm section and groove that will make you move; soaring leads, funky riffs and soulful vocals. With lyrical styles that relate to the listener, "My aim is to move the body and touch the soul with my music". The revelation of the Wellington born guitarist, singer and songwriter who finds himself just as much a fusion as his wide range of inspirations and influences. Pushing the boundary's musically as far as possible with songs that drive and soar...

Cathy Hutchison

Indie-Folk-Pop group from Martinborough consisting of Cathy on acoustic guitar and vocals, Scott on bass and Andy on the djembe drum. We strive to create music that is uplifting and has a good energy.

Anti Matter

Anti Matter is an entity beyond you or me. It is the art that enables us to live each day, and it's the expression of a world that is hurting. We manifest as an Auckland dance punk performance. Inner demons are for partying with right? We are the darkness that lives in your heart. We are the electronic punk rock of a robot generation. We are the ghosts on your TV screaming at you to live. We are the vague experience of life and matter. We are the master plan. Some people run from their demons, we party with ours.

Andy Richards

Andy Richards is a NZ singer/songwriter based just of Auckland in the rural township of Warkworth. Andy has been writing original music since the age of 11, and is currently plies his trade a a full time gigging musician. A singer/songwriter with a difference, Andy's songs vary from acoustic ballads to good old rock with punk influences. They all, however, are comprised of intricate, catchy, pop hooks to sing along to. Having played shows with The Feelers, Paul Ubana Jones, Greg Johnson, The Jordan Luck Band, and Music in the Parks, Andy is certainly impressing a wide range of audiences with a mixture of upbeat tunes and acoustic based pop/rock songs. His first full album 'Falling', received a great review from NZ Musician Magazine. "Andy Richards is what NZ music is all about." Andy's style has been compared to many established bands/musicians including Jack Johnson, Weezer, Green Day, Elvis Costello, amongst many others. He does, however, have a unique style unto his own.

Caroline Edwards

My name is Caroline and I'm originally from South Africa where I played gigs on a weekly basis. Music is a huge passion for me and it all started with singing. I'm not the worlds greatest guitarist but I do what I can to accompany myself while I sing. I love music and feel at peace when I'm singing. I feel as though this song could do really well because its singing about a topic that is normally a "male" thing to talk about. Woman are frowned upon for being open and free and men get praised for it. This song is for the girls.

Gabriel Treacy-Bond

I'm Gabriel and I am an 18 year old Music and Commerce Student at Auckland University. I am In my first year of studying a popular music degree, and I am passionate about writing and performing music. I love songwriting, and you'd never catch me without a guitar in my hand. I hope to continue songwriting and performing as a career in the future, and I see this competition as a fantastic opportunity for me to start my music career.

twenty six times

Lee and Katrina are a songwriting Duo. We have been writing songs for 2 years now, inbetween jobs as Teachers and parental responsibilities (often it's really hard to find time to write!) We are both residents of NZ but doing a contract in Dubai at present (but we will be home for August!) We have recently spent days, no weeks devising, deciding, and changing our minds on a band name, and we concluded on "twenty six times".

Dean Eggleston

I started writing songs 5 years ago. I've been open micing, jamming, and gigging since learning along the way. I just about have my first song coming out... https://www.youtube.com/watch?v=5dHnsnmsqNs..recorded in Christchurch. Genre wise I mainly see myself as folk rock but with roots in country and blues. Check out my website https://deaneggleston.com/

Jordan Willis-Love

Currently studying music industry at Massey Wellington, I am using this knowledge to help with my music performance. I busk at the Wellington Night Markets on Cuba street regularly and love sharing my music, especially my originals. My inspiration for my songs is my christianity and this is a large part of why I do music. I love learning more about singing and music and hope to keep improving and have my music make a difference.

Miriam Leslie

I\'m Miriam, a 27 yr old parent/rockstar from Dunedin. Music is the way i deal with being human and is my favorite ways of communication. It\'s an everyday part of my life on a personal level but recently I\'ve been having a lot of fun sharing my art with others on stage and have been doing a lot of recording with various bands here in dunedin. I love playing with others the best, but it\'s my mission this year to create a solo act that i can take on tour. This song is about the pressure of bringing up a child whilst dealing with mental illness and the hope that I can do right by my son whatever frame of mind I\'m in. Given proper equipment and studio time, I would KIIILLLL with this song (In a good way). #SorryForTheBudgetRecordingButThisRulesAnyway

The Phil Edwards Band

Lead by Phil Edwards, The Phil Edwards Band consists of Phil Edwards, Adrian Ashdown, Callum Goldie and Tim Williams. Their live set brings together elements of blues, funk, reggae and country all with an honest soulful vibe.. They are bound to get you up on your feet dancing and singing along. The PEB were established back in 2010, Phil paired up with guitarist Tom Charleson (Tahuna breaks,)and quickly got a band together to turn Phils acoustic songs into full band tracks. The PEBs first ever gig was in Auckland at the Dogs Bollix, with the bassist, drummer, and guitarist from Tahuna Breaks. Shortly after this, new band members were formed to create a unit that were to stick together for the next 4 years. The events over the next few years was an inspiring journey for all the guys involved. There were live shows played at some of the biggest festivals in New Zealand and Australia, such as Rhythm and vines, The Auckland beer festival, Whitianga scallop festival, Blues brews and BBQs.

mOoFiSh

Rhonda and Chris together as moofish play hypnotic folk with all sorts of folk. We love to write and record our thoughts, and perform occasionally around the Waikato.

Free The Cats

Free The Cats are a Bluesy Alt-Rock band based in Wellington --- We are Nick (Vocals) Thom (Bass Guitar) and Brendon (Drums). We have around 9 original songs so far and are hoping to record an album very soon!

Norm Lovelock

Hi Folks., I\'m a old dude, who lives in Nelson and writes songs. As a young fella I was in a covers band in Hamilton. The guy you see in the vid playing the Strat, Des, was our lead guit, our bass player and drummer are both dead. I waited for fifty years, and prodded by Des picked up a guitar again. Since I retired, I\'ve been very active writing, completing approx twenty five tunes, and I think most are pretty good. This song as I say in the intro, is dedicated to all the young guys who shipped off to the great adventure, totally bull shitted to by the politicians, and to there dismay saw hell first hand. I think this song deserves a decent production, and exposure. I\'m not saying that I\'m the one to perform it, but it needs a crack. Cheers Norm.

NZUMEUS

David Christopher and partner Christine Loveday are a songwriting partnership. They have an extensive repertoire of original compositions and enjoy performing live.

Waifs and Strays

Waifs and Strays is a solo project from Dunedin. Waifs and Strays is in their last year at Otago University, so needs to get a hit single together, get on with life and into the gears of the industry. Waifs and Strays is thankful to be a part of this competition (Cheers AMS!); If they win, Waifs and Strays promises to use the prize money to make creative and thought provoking things. You can follow Waifs and Strays on Facebook or Instagram, under the username @waifed.n.strayed (I\'m just getting started on this project, so would love to hear from you!), Thanks!

Samuel Pierce

Hi I\'m sam or sammy I\'m a full time chef but as well as a singer songwriter I\'m the side , love writing music on the spot it learning a decent song, I\'ve just brought a house for me and my dog \"Roxy\" love to surf ,hunt,fish, and kayak. Adventure is key . And I think that sums me up.

Dark Water

From New Plymouth, NZ comes DarkWater, an original post alt rock band who first formed in late 2009. Their sound is progressive and lush, with crushing heavy riffs that meld seamlessly into ambient melodic sections.

Shiloh Ianusi

I am Chiro the Wondering Bard. A mystical musical muse who inspires creativity wherever he goes. Originator, explorer, experienced reality shifter. I wonder at the state of reality and I think deep thoughts... I share my thoughts through my music.

Dawn Hendrikse

I\'m a full time mum and full time manager of my dads company. I play in a band called Radius Kink with my father and we love playing live. I wrote this song with a band member, Gordon Goodinson and the video is from our last gig.

Nikita 雅涵 (Ya-Han) Tu-Bryant

Kia Ora, 你好 - My name is Nikita 雅涵 Tu-Bryant, I am a Taiwanese New Zealander, based in a beautiful place called Wellington, New Zealand. Just briefly, I would like to say: I identify myself as being a storyteller; before musician, actor, writer, or visual artist. My intention is to forever refine my art, to communicate human expression. I believe honest communication is the beginning to feeling connection and relating to the World around us. Here is some of my other work: www.nikitatubryant.co.nz Thank you for supporting NZ Art.

Charlotte Kerrigan

Charlotte Kerrigan is a mother, teacher, musician and performer. Singing with cover bands Bluesette and Retro Divas for the last 5 years, Charlotte has now ventured out as a singer songwriter as well. Her first EP of original songs \'Metaphor\' was recorded last year and is now available online. This song, \'Paper Lanterns\' is about reflecting back on moments of your life having lived a good one 🙂

Hami Hita

At 13 years I heard my older friends rapping at parties and pretty girls loved it. I said "I want to be just like the boys so the girl\'s can like me too" I went home and composed my first rap. 16 years old I had my first rap battle and won the respect of rappers from Mangere to Papakura. I then grew to connect my rap to my emotions and my life story. I admired Bone Thugs & Harmony and Crucial Conflict. I created a 3 man rap squad at 22 years old... Maori\'z N actioN we showcased our talent in Otara to Manukau and Dawn raid Studio for rap battles and exposure. 3 years on we went our own separate ways to pursue our dreams, leaving on the note of "Boys ill never forget this...but im going to make it" I composed songs connected to events in my life over the next few years. I met Billy Kaihe a.k.a FUNKY B who introduced me to the Norty North Movement and I was recruited as Maori\'z N actioN (MIA).

Person Will

New pop, songs about you.

Greta Bull-Crossan

My name is Greta, and I am an indie singer songwriter known as Re:Gretabull. I started busking my original songs on the streets of Napier at age 15. After finishing High School I journeyed down to Dunedin to study Contemporary Music Performance at Otago University. In 2015 I graduated with First Class Honours in Performance. During my time in Dunedin I grew into a confident solo performer, and this is where Re:Gretabull Music was born. Last year I released Re:Gretabull\'s debut Let You Go EP that I wrote, performed, engineered and produced as part of my final honours year project at University. I am now currently based in Auckland and am working towards my second EP, and a New Zealand tour. I just released the first single off my second EP, and it\'s called \'Strangers\'. If I was to win this competition I would use it to record one of the next tracks of my second EP. Yay to New Zealand Music!!

Shirley Cranstoun

Known as Shirley C, Shirley Ukulady Cranstoun or The Ukulele Lady - I write and perform original songs mostly of a humorous- quirky nature. In the past 20 months I have written and uploaded over 121 songs to my you tube channel. I accompany myself on ukulele and am a self taught musician. My tunes are recorded in the porch on a 10 year old Samsung Camera placed on the washing machine. I perform for anybody who wants to hear me and am a regular at the Geraldine Ukefest. Last year I was invited to be the opening act for the community concert. I am also reknown for my uke bombing pursuits where I visit local businesses who have given good service and perform a thank you song appropriate to their business. The idea is to be in and out within 3 minutes. I have many followers around the world and to date I have had over 21 thousand views of my music on line. I am ready to take my music to the next level.

Matt Mulholland

Hey guys! I'm Matt Mulholland, a multi-instrumentalist, YouTuber, and comedian who has recently just moved away from comedy and into a more truthful side or performing and writing. Not that comedy wasn't true before, but things change and it's better to go with that change then pretend otherwise. I've just come back from living in London for 3 years and I'm currently back at uni while working on what will hopefully be my first studio album. I'm going for like a John Mayer meets Justin TImberlake vibe, maybe mixed in with a bit of Theo Katzman and Kurt Elling. Throw some Chris Stapleton in there for good measure. Genres are hard. This song is about having to say goodbye to someone when you don't want to. Hope you like it!

Boaz Anema

Boaz Anema is a singer songwriter based in Dunedin. Drawing influences from Jeff Buckley, Julian Temple, Ed Sheeran, and Bob Dylan, Boaz has incorporated his songs with an extremely high vocal range, deep primal grunts, songs about love, and good old fashioned story telling. He is currently working on his first E.P, recording and producing himself. The song he would like to put forward fro the AMS NZ Music Month Competition is his song \"Bed Sheeran\" a song about having to share your bed with a loved one that was inspired by Ed Sheeran. With Puns aside, Boaz is serious about his music and wishes to bring his sound to a greater audience who find his style, charms, and sometimes cheeky attitude a pleasure to their listening experience.

Sheridyn Templeton

Hi my name's Sheridyn, I'm a singer/songwriter from Dunedin, I taught myself how to play by ear and have been playing for a little over 2 years now, I teach guitar at East Otago High School to share my love of music and help the knowledge grow amongst others.

Mitch Alderlieste

I am a 21-year-old songwriter and performing artist from Wellington, New Zealand. Growing up performing and writing in a wide variety genres, my music has been described as "Blended elements of soft rock and melodic indie pop, topped off with soaring, husky vocals.".